3,39 mio €
Feasibility
Land plot at the centre of Maribor's. The land plot is located in an excellent location near the Europark shopping centre. It has excellent transport connections, with access to all necessary public infrastructure which provides all the comforts of urban living. The land plot is part of the Municipal Detailed Zoning Plan (OPPN) for part of the urban zoning unit Ta 3 - C, zoned for construction of multi-apartment buildings with a small portion of mixed-use facilities. Thanks to its proximity to the city centre and the immediate vicinity of the shopping centre, the land plot is attractive. Moreover, now is the perfect time to invest, as demand for the residential real estate in Maribor currently outweighs the available supply.  Maribor is one of the fastest-developing cities in Slovenia. As Slovenia's second-largest city, Maribor is an important economic, transport, cultural, academic, scientific and medical hub in the northeastern part of Slovenia. The Maribor municipality covers an area of 148 km² and has a population of over 111,000. The city is strategically placed, as it lies near three neighbouring countries: Austria, Hungary, and Croatia. It has an airport, with vital railway and motorway connections within a convenient distance. It was pronounced the European Culture Capital in 2012 and is becoming an increasingly popular tourist destination. In recent years, Maribor's popularity is increasing among investors. In collaboration with the municipality, excellent infrastructure has developed, with four new industrial parks boosting economic development in the city and broader region.
The listed price does not include 22% VAT.
The BAMC reserves the right not to select any bidder in the sales process, i.e. it is not obliged to conclude a sales agreement with any bidder for the subject of an agreement or enter into any other legal relationship, even if a bid is equal to the informative (selling) price or higher. For the sale of the subject of an agreement, the BAMC may also announce a public or electronic auction, publish a call for the submission of binding bids or conduct additional negotiations with bidders who submit similar bids. Additional information is available
here.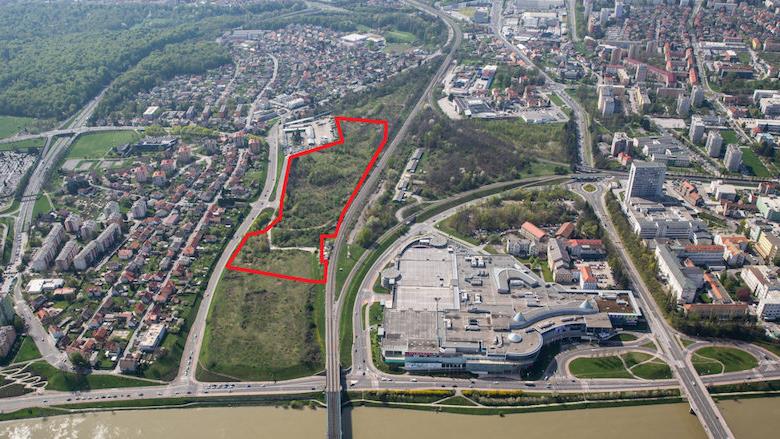 CONTACT
PERSON
BOŽIDAR PUČNIK
(RRA) Regionalna razvojna agencija
Pobreška cesta 20, 2000 Maribor